A few weeks ago I decided to take on the Chicago marathon. Not that one, the Chicago Shoreline Marathon, which is a 26-mile paddle along the shoreline of Chicago, hence the name. Well this year, due to the water and air show, they shortened it to 18 miles which sounded even better considering this would be my first paddling "race". So I signed up.
I'm no stranger to endurance events; I've completed an ironman as well as climbed Kilimanjaro. I know what it's like when the lactic acid begins to build up and the event turns from physical to mental endurance. But this was kayaking, I do it all the time, and I had just paddled 6 hours into a 25 mph headwind while on a solo trip through Quetico just a few months earlier. How hard could it be?
The other thing is that, I don't race. What I mean is I have little to no ambition to race any more. I want to fully experience the event and whatever it has to offer. However, my friends will probably challenge this notion, as they will often time me when eating a Kuma Burger. I've been told I'm the fastest eater they've seen with a record time of just under 10 minutes but I'm working on that. BTW a Kuma Burger is a large Angus burger with bacon, sharp cheddar and a fried egg on a pretzel roll. Throw in a good IPA like Lagunitas- Hop Stoopid, Half Acre- Daisy Cutter, Two Brothers- Resistance, Bells- Two Hearted, Dogfish Head- 60 or 90 minute and you have a perfect meal. But I digress.
So my strategy/goal was to just go out and experience the event, meet a few people and see some world-class surf ski paddlers. I had heard from a co-worker in San Francisco, who is into surf ski paddling, that there would be some insanely good paddlers from South Africa, Australia and New Zealand in attendance. She had informed me that they had just schooled the Northern California paddlers at a race on the Bay just a few weeks earlier. So now knowing that this wasn't a bunch of gray bearded sea kayak instructors out for bragging rights on Lake Michigan I headed down to the pre race meeting.
The first thing I noticed was the parking lot full of surf skis. If you aren't familiar with these they are typically 16.5 to 21ft and 16"20" wide. That's barely wider than the laptop I'm typing on. Surf skis are extremely fast when paddled on flat water (only an Olympic K1 or K2 kayak is faster) and they are great in ocean swells. But with this speed goes stability. The scooped paddles do help as you can lean on them a bit until you get the hang of it. The paddles are actually double bladed with highly contoured wing blades for maximum efficiency.
I did not have this but like I said I wasn't racing. It wasn't like I brought the Pungo or Old Towne down to the lake; I had my Current Design Solstice GTS Kevlar kayak which has clocked many an hour along Lake Michigan and Superior. But the paddle I had decided to bring was my low resistance-touring paddle, not a good idea. But I contend my thinking was solid. If I was going to be out for 4 hours I wanted something that would be kind on my shoulders. Ok, so like they say, dance with who brought you.
The highlight of the morning was when I was mistaken for Sean Rice, the South African who would come in second just 39 seconds behind Dawid Mocke also of South Africa. They must train with sharks or something in South Africa to get so damn fast. At the time I didn't even know who Sean Rice was but when I heard he came in second I had to laugh. Well that would be the first and last time I am ever confused for a world-class surf ski kayaker. Like I said, I don't race.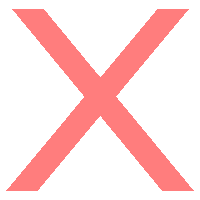 Sean Rice
During the rain delay I did chat with Dawid Mocke about racing, a new baby and Chicago pizza. First, man what a nice guy. It's rare to find elite athletes who are as down to earth as world-class surf ski racers. Maybe its the lack of money involved in the sport, I mean the prize money wouldn't even allow you to buy a surf ski kayak and from what I heard a lot of the top guys where crashing for free at an apartment the organizers owned. But they do make enough to travel and support families back home and besides, when did the lack of money stop someone from being a prick. Dawid's attitude towards balancing life and his profession is poignant and something more of us should consider. This is an excerpt from an interview Dawid did for Globalsurfski.com where he draws on a favorite quote of his to explain his attitude towards work, family and life. "A master in the art of living draws no sharp distinction between his work and his play, his labor and his leisure, his mind and his body, his education and his recreation. He hardly knows which is which. He simply pursues his vision of excellence through whatever he is doing and leaves others to determine whether he is working or playing. To himself, he always seems to be doing both." Francios Auguste Rene Chateaubriand from the book Let my People Go Surfing by Yvon Chouinard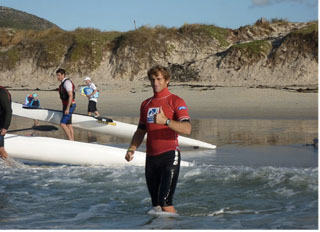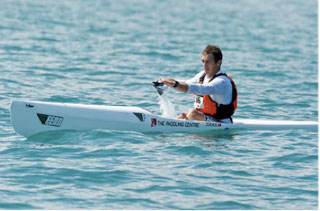 Dawid Mocke
The race was very organized, my hat goes off to the organizers Tim Flentye and company, they kept everyone informed as the weather turned nasty and delayed the race almost 4 hours and safety was priority as they had support kayakers scattered all along the course.
So I'm not going to bore you with a play-by-play recap of the race but here are just a few highlights. I was 37th out of 38th so if you thought I was setting you up to read about how I was the unknown phenom of the day, sorry. I did however beat my expectations as I was targeting 4 hours and finished 3:48. I could have probably come in 36th but I capsized as I left the turn around and when I emptied the water out the rudder filled up with sandy and I couldn't engage it while out on the water. I thought about just going without it but the waves had picked up to almost 4ft so I went back to the beach, cleared the debris from the rudder and started off having wasted about the same amount of time it takes me to finish a Kuma Burger. By the way I can't remember the last time I unintentionally capsized but it taught me a valuable lesson. Slow down and make sure your stern is clear before setting out. I did feel a bit fatigued the last 5-6 miles. While I'm in good shape I wasn't in 18-mile kayaking shape. Maybe I'll train a little, get a better paddle and take out that 36th place spot next year. But like I said, I don't race.